October Favourites 2017
Pumpkin carving, Halloween festivities, and brightly coloured leaves crunching underfoot... what's not to love about October here in the Northern Hemisphere? Here are some of the things I've been loving most this month...
I've been diving into this book by Carrie Green and there is a lot of great stuff to learn, covering everything from mindset to the practical things you need to know. I've got to be honest and say that there was so much hype around this book that I really resisted reading it, but am glad I finally decided to check it out as there is a lot of great information. I haven't finished it yet but would definitely recommend it to anyone who is serious about starting an online business, or wants to take an existing one to the next level.
Okay, I know it's not sexy but this pedometer has been helping me keep track of my steps this month. As part of my research for my new book on Longevity, I've been trying to up my daily step count (suprisingly challenging when you run an online business!!) and this little beauty is helping to keep me on track. You can use an app on your phone too, if you want to see how many steps you are doing. I was pretty shocked at how few I was clocking up in an average day... even with walking to school and taking the dog out!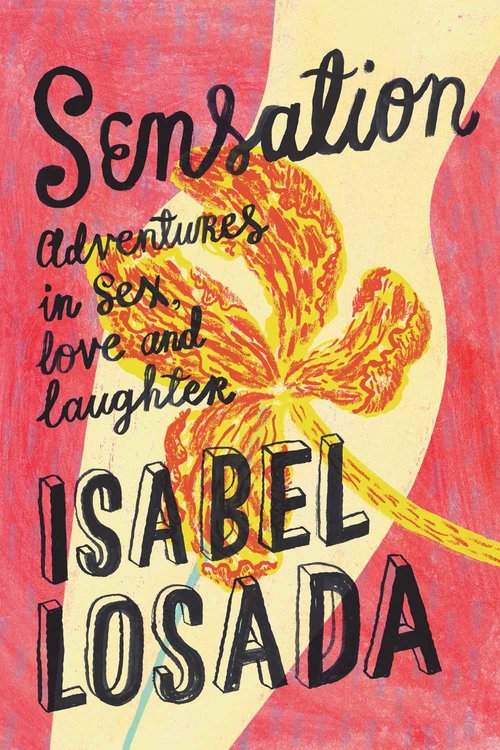 'Sensation' by Isabel Losada
This is the book that had me laughing out loud this month, and taking my hat off to the bravery and honesty of the fabulous Isabel Losada. You can read my exclusive interview with Isabel here.
I am head over heels in love with these boots from Celtic Sheepskin. They are without a doubt the comfiest boots I have ever worn and are my new go to footwear for Autumnal days walking in the woods or park.
Any other Outlander fans here? I have to confess that I am probably far more obsessed with this series than a 40+ year old woman really should be, but... oh it's so addictive! If you haven't discovered the tumultuous, time-travelling love story of Claire Randall and Jamie Fraser yet then you can watch the first 2 seasons on Amazon Prime, and the third season is currently being released on a weekly basis on Starz in the States as well as Amazon Prime here in the UK.
Darker evenings mean a little more time snuggling up in front of movies than usual (or Outlander obviously), and one that my husband and I really enjoyed was Our Souls at Night with Jane Fonda and Robert Redford. It's a simple and beautiful story, and so refreshing to see a story centered around two older characters - especially when they're being played by two such brilliant actors. It's out on Netflix and well worth checking out.
My favourite Instagrammer this month is the lovely Paula from @mediterraneanwanderer - her photos are simply divine and will have you aching for a Mediterranean adventure of your own.
Other things I've been loving are this article about a 63-year old teacher who's life changed when she was mistaken for a fashion icon (proving yet again that you can wear what the heck you like after 40) and this great TedTalk on why your social life could be the secret to how long you live, well worth watching.
Jo Macdonald